Published on 07/22/2018 7:34 am
EPFO Balance UAN Status Activation How to Check Your
EPFO Login UAN Member Portal Login Unified Portal Login
UAN login : Universal Account Number (UAN) has been made mandatory for all employees covered under Employee Provident Funds and Miscellaneous Provisions Act, 1952. The Scope of User Manual on UAN Functions issued by EMPLOYEES' PROVIDENT FUND ORGANISATION OF INDIA (EPFO) has launched a Universal Account Number (UAN) driven Member Portal to provide a number of facilities to its members through a single window.All EPFO members must be familiar with UAN. If not, this is the best place to know your UAN login.
ADVANTAGES OF UAN (UNIVERSAL ACCOUNT NUMBER) :-UAN Login
On Registration of UAN, the following services will be made available to employee's:-
UAN card download,
Member passbook download,
Updation of KYC information,
Listing all his/her member ids to UAN
File, View & Transfer claim
Have you forgotten the UAN portal number? How to get it back?
If you have already activated UAN & logged into the UAN member login portal earlier, then you can recheck your UAN status by your PF number or EPFO member ID. If you want to download your EPF passbook go to the end of the article login with UAN number & password.
1. UAN status
2. UAN activation
3. EPF balance
4. UAN passbook
5. PF withdrawal
6. UAN helpdesk update KYC mobile email & change password
7. UAN number
8. EPFO OTCP
9. UAN employer portal
10. EPF payment
HOW TO ACTIVATE UNIVERSAL ACCOUNT NUMBER (UAN): UAN Login
UAN Activation: UAN you can activate your UAN by visiting the UAN based Member Portal website i.e. https://unifiedportal-mem.epfindia.gov.in/memberinterface/ Member should have UAN, Mobile and Member ID readily available to activate his/her UAN on the UAN Member Portal. Ok, let me explain With step by step with Pictures.
Step 1:
Click on the given link to start activation process
https://unifiedportal-mem.epfindia.gov.in/memberinterface/no-auth/uanActivation/activationForm?_HDIV_STATE_=20-7-13A07FEBE2977523006C6708A1C31769
The above URL will lead you to the UAN Activation page which is showing like below image
Step 2:
As on the above image just fill in the Following Details :
Important Note: Aadhar and Pan Work Only these details to Employer Joining the Company
Enter your Universal Account Number (UAN):- Take From your Employer (Mandatory)
Enter Member ID: Select State and select office and then fill boxes with region, office, Est id, Est Ext, Member id
Select the state along with State Office: – Available on EPF website
Enter Your EPF Member ID :- Mandatory and then Enter your AADHAAR, PAN Name, Enter Name, Date of Birth, Email Id Details after filling the details enter Captcha then click on Get Authorization pin Then Select any one of The Above option, Then Enter Name, Date Of Birth, Moblie Number and Email Address. If The Moblie is already Confirmed by epfo unified portal, you can Retrieve the Password you forget the Password They Can Helpful for The Moblie Number.
Now Enter The Captcha and Submit The Application Form.
Next Moblie number authentification, You Will Get The Authentication PIN into Your Register Mobile number.
Then Enter The PIN and After Submit the Application Form Some Declaration for the Applicant To Submit The Form.
Now Submit The Application Form, They Can Find Out All Details like Name, Date Of Birth, Moblie Number and Employer Details. Verify the Details and Noe Create The Password. The Password Should be Alphanumeric, 1 special Character, 8-25 Character long which is sensitive.
Lastly, Enter The Email address and Submit The Form, The Above Proces are Complete Registristartion and activation For The UAN Member Portal.
After The Complete The Process you will get The SMS from The Register Moblie Number.
how to get Member id for uan activation? (simply enter the epf number)?
Note: You can activate the uan login either way with uan number or pf number on unified uan portal
How to UAN Login?
How to login to the UAN member portal?
Once you have activated UAN and set a password, you can now log in to the UAN member portal by following these steps:
uan login portal
Log onto the EPFO website.
On the right-hand side, you will find the option of signing in.(As shown in the above picture)
Enter your UAN, password, and captcha.
Click on 'Sign in'.
In case you forget your password, click on 'Forgot your password'. You can now reset your password using an OTP sent to your mobile number.
Key points regarding online PF withdrawal process
1. Fill form 19 (PF Final Settlement Form)
2. While filling-up the form 19, make sure to link the following documents your UAN if not already done.
– First link your PAN with UAN
– Then link your bank account with UAN
– You can also link aadhar with UAN for seeding
3. In order to link the above documents with UAN, visit this link:
Universal Account Number (UAN) – MEMBER e-SEWA
Follow the below procedure:
– Login to your UAN account
– Go to followign tabs: Manage > KYC
– Select the relevant checkbox and enter the details
– Click Save
After you click save, the linked documents will be shown as "Pending KYC". It will take few days to get the approval.
Once approved the linked documents will shown in Äpproved KYC" at the bottom of the page.
4. Make sure to enclose cancelled cheque with the filled up form 19.
5. Full pf withdrawal can be made only 2 months from the date of leaving of job.
6. After Filling the form, send the filled up form to the Regional EPFO office. To find your local EPFO office, check this link:
Also Check: Complete Epf Withdrawal Rules
Step-By-Step Guide for Online Transfer of PF Funds:
Here is a step-by-step guide to how you can log into the EPFO portal and facilitate the transfer of your PF funds from one employer to another.
If you have already been assigned a Universal Account Number, you can transfer funds easily. Ask your employer for UAN, if you haven't got it.
Go to the EPFO website at http://members.epfoservices.in/h… and create your UAN based login ID.
This will take you to a page where you have to enter your UAN, mobile number and details of current employer like state, establishment number and account number.
Then you need to check if account is eligible for a transfer on the EPFO site. You need to fill in the state where the employer was located and search by name or establishment number from a drop down menu.
After you have filled in the details, click on Check Eligibility.
The site will then let you know if your account is eligible, or not. If it is, then you can register on the EPFO website.
You have to submit a valid photo ID such PAN card, Aadhaar or driving licence. The website will also send a PIN to your mobile which you have to verify.
Submitting the PIN successfully will give you a confirmation message. Continue further.
This will take you to the EPFO Member Claims Portal, To log in you have to provide the document ID and phone number. After signing in, you can see all options.
Go to the top tabs and click on Request for transfer of account.
You can now access and fill in PF transfer form. It has three broad parts:
-First, you have to enter personal information in the first part. Other than your name and email you have to —–enter IFSC code of the bank and your salary account number.
-In second part, fill in details of your old PF account
In part three, fill in details of current PF account.The claim can be attested by your previous or current employer. It takes some time for their end to do it.
After the form is correctly filled in, you can click preview to see if the information is correct. Or else modify.
After ensuring all the information is correct, enter the captcha and get PIN. Also click "I Agree".
After entering the PIN, the claim transfer is initiated.
You can also check the status of your funds transfer through the portal. In case of any hitches you may enquire at the previous/ current employer end or write to EPFO directly.
EPF Employer Login Registration Portal
In the Home page of Unified Portal an important link "Application for Employer Registration" is available. Open the same for Employer Registration.
The instruction manual is available on the First page of Employer Registration, the New user must Read it completely before registration. Already registered Employers can directly login with their credentials. This document explains the process of Employer registration. This should be followed by registration of DSC (Digital Signature Certificate) of the Employer which is a pre-requisite to submit a fresh OLEapplication.
On selecting the Register Button, the following Screen will open. Enter the Details as required in the Form. The Items with Red Star are mandatory.
First Name: Enter the First name (mandatory), Middle Name and Last Name. The name should be entered exactly as furnished to Income Tax Department. Even a slight variance with an extra space etc. will result in rejection as the data is verified online. The name as per Income Tax department may be verified in the following link.
https://incometaxindiaefiling.gov.in/e-Filing/Services/KnowYourJurisdictionLink.html
The Employer PAN: On entering the PAN of the Employer, a message stating Employer PAN Available will appear, which indicate the Employer is not already registered in this portal. PAN will be verified later with the name and online application will be permitted only on successful verification.
Username: You can select a username of your choice. On entering the same the system will show a message that username is available or not. You may show the mouse pointer on the thumbnail (Question Mark Sign) next to the text box, to show the format/validations.
Select the Question Hint of your choice and enter your hint answer. This will help you later, at the time of forget password situations. With this the filling of Employer registration form is complete. Enter the Characters shown in the image (CAPTCHA) and Click the GET PIN button.
You will get a pin on your mobile same will be entered and click for "I agree to the above declaration".
An e-mail link will also be sent simultaneously to the given email-id, which is to be activated to enable submission of Application for Online Registration of Establishment.
EPF Balance Check With Easy Steps
Here are the simple steps to check your PF Balance: EPF Balance Check
An individual or an employee will be given a Universal Account Number (UAN) which will remain permanent for their lifetime, no matter how many times they change their companies or their working organizations. Every individual will be eager to know their total accumulated balance in their Employee's Provident Fund (EPF). The
process becomes easy if you are provided with a UAN by EPFO. The UAN is a 12 digit number which can be
activated by the employer. Irrespective of the number of jobs an employee changes the UAN will be the same throughout their working life. The UAN acts as a link between multiple EPF accounts of a member. To look into your EPFO account & to view your EPF balance check online, these are the simple steps you need to follow.
epf balance check online
Step 1: The individual or the employee should login the member portal visiting the EPFO website the 12 digit Activated UAN number should be entered with the password to look into their account details. If your UAN
is not activated, click on the tab to activate uan. Once entered with the right credentials, it takes four days for the UAN to get activated.
Step 2: Once entered into the portal, you can find different kinds of online services which are available on EPFO website. This leads you to the way to track your queries related to claim status, transferring requests, which is required in the case of the current employer of the employee has created another UAN number to track your PF account.
Step 3: Various tabs will be present on a dark green ribbon on that page. Clicking on the 'view' tab will help you to visit your profile, service history, UAN card & your passbook address. This passbook address is a separate website link which helps you to view your PF account.
Step 4: You need to login to epfindia.gov.in website to view your PF passbook. This is a different website where the other details of EPFO can be viewed. You should click on 'our service' tab & under this you need to click on a link ' for employees'. If you want to know about the employer's contribution to your PF account, click on the link ' member passbook'.
Step 5: After you click on the member passbook link, you need to re-enter your activated UAN & EPFO password on a separate tab which is redirected.
Step 6: Once entered into your credentials, you can visit your EPF passbook & the employer's contribution to your PF account.
In this article we shared detail information regarding EPF balance, How to check PF balance status online, know your UAN status, Online EPF registration, UAN member portal download passbook, online UAN login passbook download, check PF status, how to login at EPFO UAN member portal to check EPF balance online. If you have any query or doubts then just write your query in the comment box. We will solve your problems as soon as early possible. Stay on our website Epfbalancestatus.org.in for latest updates!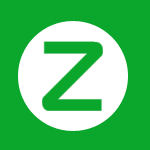 EPFO Balance UAN Status Activation How to Check Your PF Bala
1